Biomass and Waste Gasification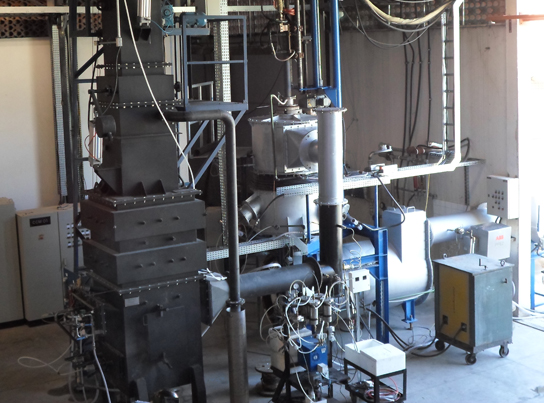 The plasma gasification process developed by RECALTECH applies to:
biomass;
discarded products which can not be recycled anymore (municipal wastes); and
used tires and industrial wastes which present heat value.
Given the process causes the complete decomposition of the substances contained in the residue, this technology has potential to be applied to the destruction of hazardous materials which present high heat value, resulting also in their use for energy generation.
Two types of reactors were developed by RECALTECH:
the gasification dry reactor applied to residues of low ash content; and
the molten bath gasification reactor applied to residues of high content of ashes, in which these products are fused and continuously removed from reactor as a fluid stream that, after solidification, remains as an inert vitreous product.