Carbon Fiber Recycling
The process for recycling composite materials (particularly of carbon fiber composites) developed by RECALTECH has the objective to promote the recovery of fibers without causing its deterioration, including the possibility to keep the fabric intact. Besides recovering the fiber, the process presents the additional characteristic of clean process emissions. The use of plasma guarantees the gases resulting from the decomposition of resins that are present in the composite to be transformed into simpler gas molecules that can be abated through a gas cleaning system.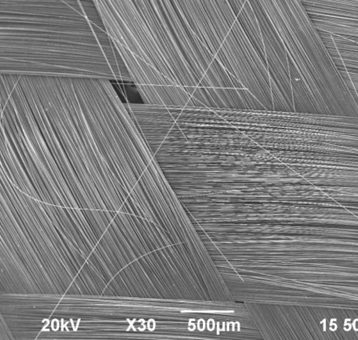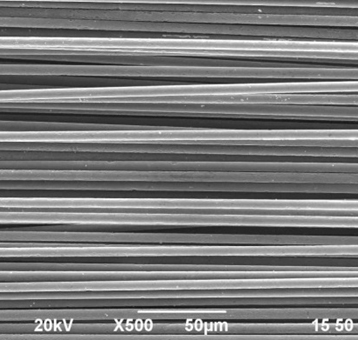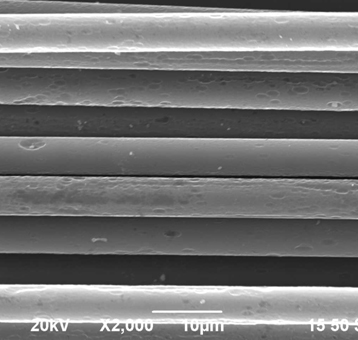 Recovered carbon fiber microstructure.