Aluminum Recycling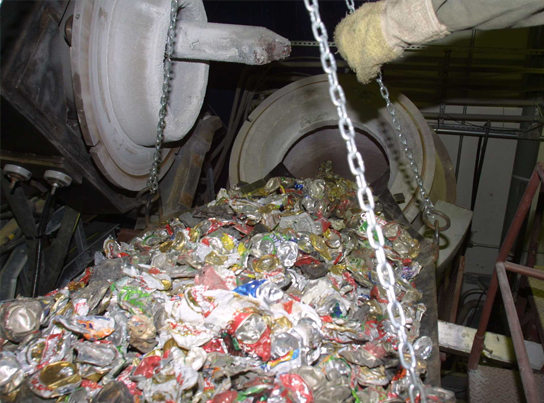 Aluminum recycling as practiced today is dependent on the use of protection salts to avoid metal losses by oxidation (formation of aluminum oxide).
The process developed by RECALTECH for this purpose makes use of plasma energy, carried out without the use of oxygen and, therefore, without the need of employing protective salts.
RECALTECH´s process presents high recovery rates and low energy consumption. Overall, it is a process that does not generate residues (black dross, which contains high amount of salts as produced by the conventional aluminum recycling process). Being salt free, the oxide which might result from RECALTECH´s process can be used as raw material for other industrial processes.